Pocket Bikes are
NOT
all the same. Different manufacturers make bikes that look similar to ours (some go as far as even naming them similar), but cannot even begin to compare to our beasts!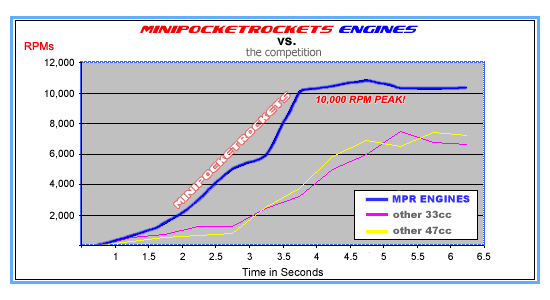 Our engines are race-track tuned. Only our motors can manage to sustain revs
over 10,000 RPMs
, and only
MPR
engines can break the 10k barrier. Imitation bikes with generic motors can barely peak out at 7,500 revs before bogging due to mismatched intake, throttle port and exhaust configurations. We have measured our bikes against many other mini motos and have compiled the data into the corrected graph above.